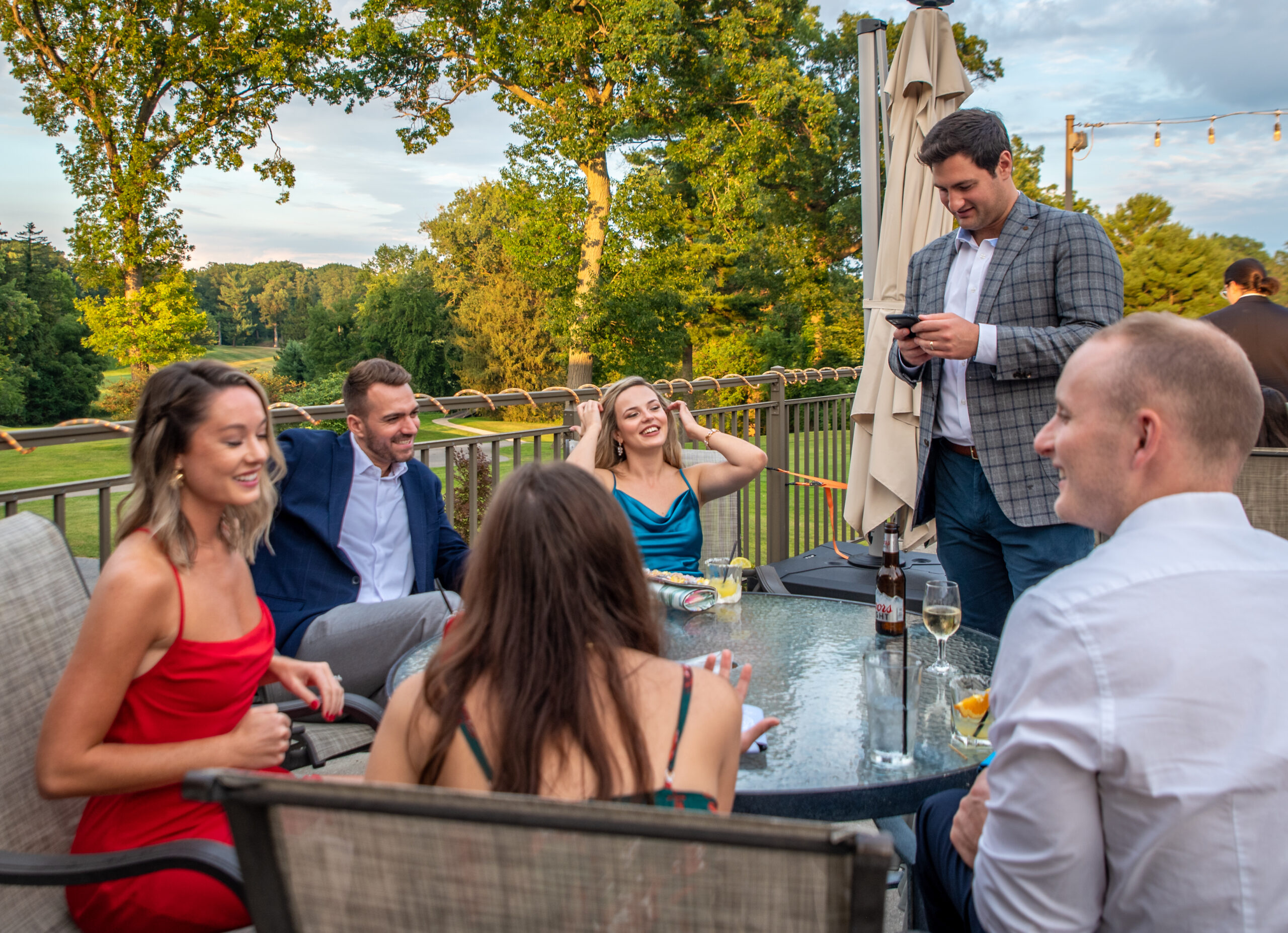 It isn't necessary to be a good golfer, or a golfer at all, to enjoy Pottawattomie Country Club! The Pottawattomie social scene is active, inclusive and fun. Whether your idea of a country club involves relaxing days at the pool, active days on one of three pickleball courts, long lunch or dinners in The Clubhouse or on the outside terrace, we have got you covered.
Just in case you are somewhat interested in the social aspects of golf, Pottawattomie offers several opportunities for you too! Social Members, as well as Golf Members, are encouraged to participate in the several opportunities offered throughout the active season to participate in festive Social 9-Hole Golf outings. These outings are often then followed by fulfilling meals in The Clubhouse and/or the patio. Another chance to continue the fun with new friends!
EVENTS
Pottawattomie has organized thematic events, most of which offer the opportunity to dance to the music that best fits the party, dress according to the theme and dine on the perfect food for the selected decade or design. The Fourth of July get-togethers have become a consistent entry in to everyone's calendar as the day into night party involves fun foods, indoor and outdoor fun and a spectacular fireworks display that can be enjoyed from your blanket spread out on the lovely golf course.
POTTAWATTOMIE PATIO
When the season is going strong and the welcomed warm days of summer insist we stay outside, the Pottawattomie Patio is often the place to be! Sometimes it is just to connect with friends to enjoy your favorite libation, perhaps meet up with friends for a fun card game or to enjoy a garden-fresh salad or to take in the soothing sounds of the monthly scheduled Music on the Patio music events where local musicians are invited in to perform for our Members.
MONTHLY GROUP GATHERINGS
Speaking of games, Pottawattomie offers monthly group gatherings of Game Night where Members get together to test their trivia knowledge combined with dinner and drinks. One of Pottawattomie's favorite assemblies are the Wine Tasting events and the elaborate Wine Club Gourmet Dinners. Wines from throughout the world create themes for the numerous Wine Club events all of which offer abundant flights of wine, entertaining and educational stories, delicious charcuterie and continuous laughter.
Perhaps weekly scheduled gatherings for Mahjong or Canasta, monthly meetings to discuss the latest must-read, weekly pool side yoga, twice weekly water aerobics and/or group cycling through the countryside is more your thing? Pottawattomie offers it all. A serene day of fishing alone or with your equally passionate pal is certainly in your future at Pottawattomie as there are two separate stocked ponds to choose from, both of which are strictly restricted to Pottawattomie Members only.
Whatever you decide you want from a country club, Pottawattomie can deliver!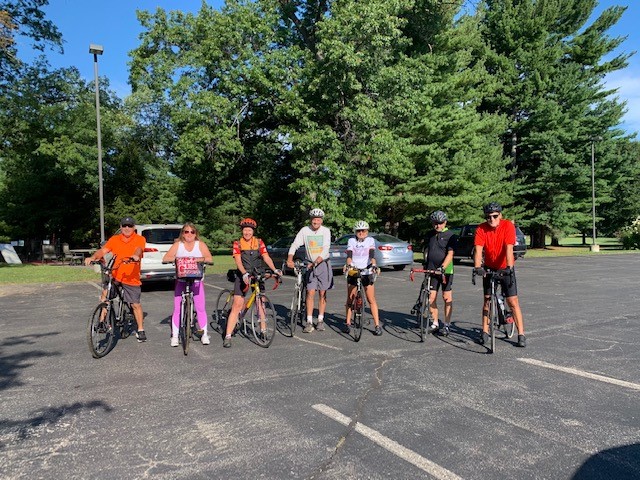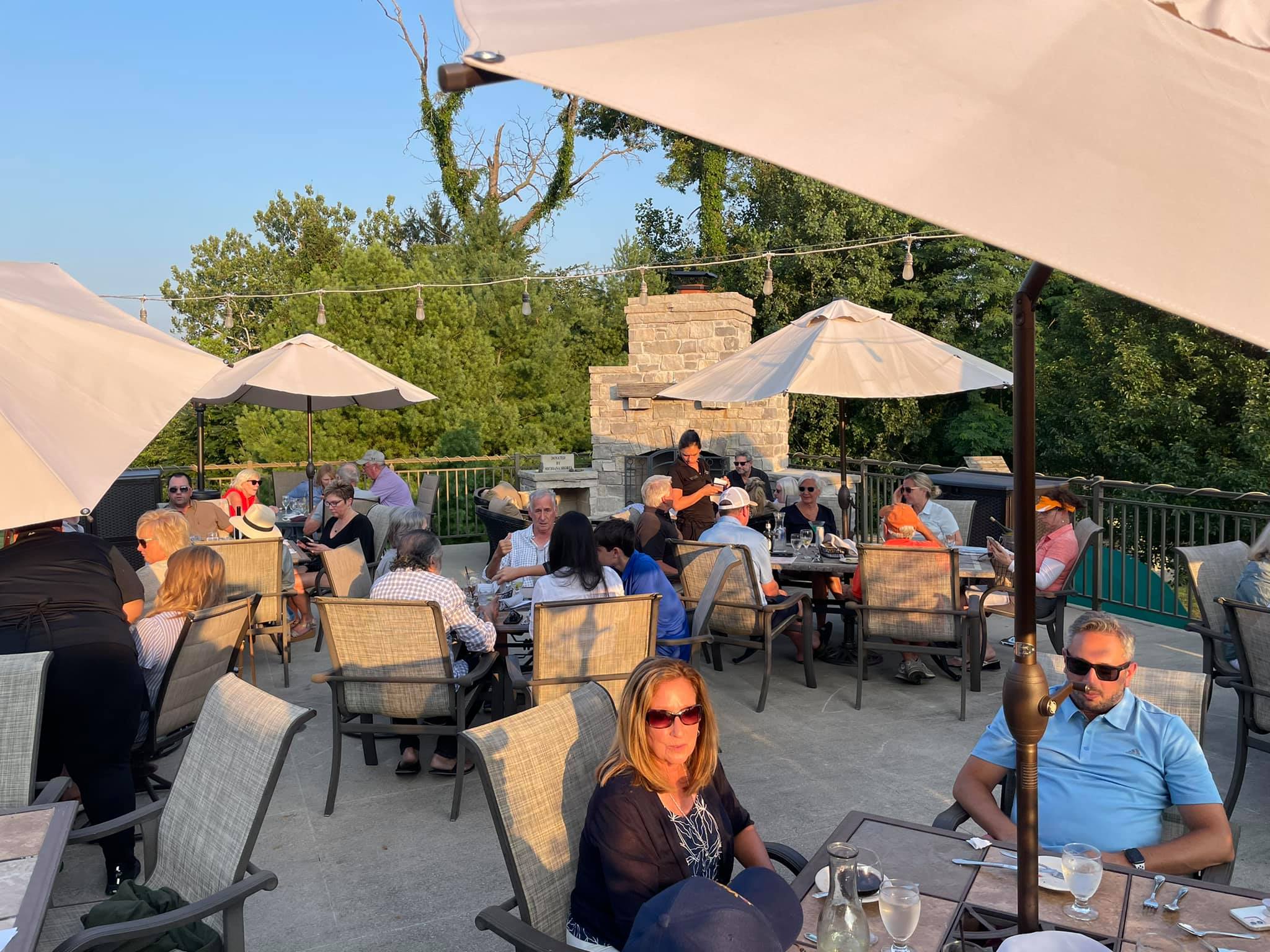 Dining reservations are recommended. Please call (219) 872-8624 to make a reservation.